Godly Example Features
Godly Example Clothing was featured in SHOUTOUT ATLANTA!
Here's the link: 
"We had the good fortune of connecting with VaShaun Pickens and we've shared our conversation below.
Hi VaShaun, what's the most important lesson your business/career has taught you?
One of the most important lessons my business career has taught me is when I started my business, Godly Example, as a spinoff from a previous clothing line. It had a beautiful meaning but was tainted by people not being able to pronounce it properly or know its meaning. It started out as a good conversational icebreaker, but turn into something that didn't represent the brand. With always having the idea to inspire others through fashion, I was looking for something that represented who I was growing into and wanted to be.
Having to pivot, taught me so much. It taught me that it is ok to start over, to reset, and to revise. At this point, I needed a revision. I needed to see what God really had planned for me.
I was trying to come up with everything, but nothing clicked or it was taken or too close to someone else's vision. I felt like DMX, "Lord show me a sign!" I needed something. I made a decision to close my online store and take it out the mall. (Ugghhh I still have product left, but I had to follow my heart.) This is the point that I learned the lesson of trust. Proverbs 3:5-6 says, "Trust in the LORD with all thine heart; and lean not unto thine own understanding. In all thy ways acknowledge him, and he shall direct thy paths."
One Saturday night, God came to me in a dream and said, "You are a Godly Example!" I was like, "Wait God. I mean I love you, but I am far from being perfect. A good person, yes, but like God… that is a tall order." I was thinking to myself, "Bruh tripping!" I was literally trying to wake up from that dream over and over, but it kept taking me back to the same spot. "You are a Godly Example." Have you ever experienced that? Matthew 5:16 says "Let your light so shine before men, that they may see your good works, and glorify your Father which is in heaven."
That next morning… Sunday, I woke up and told my mom about my dream before church. We were watching it virtually in our own homes due to the pandemic. The Pastor started preaching and it was like he had paused everything and said, "You are a Godly Example!" I looked around to see if someone else was in the room. He said it twice. At this point I was nervous and excited at the same time. I called my mom and said, "Did you hear that?" That was the moment I learned about confirmations. Mark 11:24 says, "Therefore I say unto you, What things soever ye desire, when ye pray, believe that ye receive them, and ye shall have them."
It was at that moment I created the Instagram, email, the logo and even made my first post before even making my first shirt for it. Since I do everything myself, I felt comfortable. The next couple of days was a mental battle. What will people say? How would they judge? Do I have to be perfect? God said, "NO because I AM!" The dream came back on the morning of 9.11. This time it indicated that it was an emergency! I had been charged to help others, inspire others, and impact others. That was when I made the pledge to "SAY H.I.I!" 2 Peter 1:10 says, "Therefore, brethren, be all the more diligent to make certain about His calling and choosing you; for as long as you practice these things, you will never stumble"
Every day in business is not easy, but it is worth it. When you get emails from people that believe in you and your vision without ever meeting you, it is worth it. When someone goes across the United States and someone says they want to be saved just because they are wearing a Godly Example shirt, it is worth it. When you find something that will truly help you to HELP, INSPIRE, and IMPACT… It Is Worth It!
It doesn't matter what business you have or what career path you choose or don't choose, understand that nobody is perfect. Because we are not perfect, we have to remember the most important lesson any of us will ever have to know, is Proverbs 3:5-6 says, "Trust in the LORD with all thine heart; and lean not unto thine own understanding. In all thy ways acknowledge him, and he shall direct thy paths." Added Bonus: Galatians 6:9, "And let us not be weary in well doing: for in due season we shall reap, if we faint not."


Can you give our readers an introduction to your business? Maybe you can share a bit about what you do and what sets you apart from others?
Godly Example is a clothing line that acknowledges that no one is perfect but understands that we were created to be a Godly Example. Our goal is to help people, inspire people, and impact people in the most genuine and authentic way through fashion! We donate at least 10% of all sales to feed the homeless.
We understand that being a Godly Example is bigger than clothes. We can all be one check away, one business away or one bad decision away from being homeless. I was taught to respect everyone because even though you can see the cover, you would be surprised by what is on the inside.


Let's say your best friend was visiting the area and you wanted to show them the best time ever. Where would you take them? Give us a little itinerary – say it was a week long trip, where would you eat, drink, visit, hang out, etc.
If I had friends visiting, I would take them site seeing and show them how much the city has changed and evolved. We would look at houses/yards because we love HGTV. I would take them to a sandwich shop and have lunch in the park. Afterwards, we would walk it off at the mall. Who doesn't like shopping? Or people watching? Later that evening, we would head downtown. You can never go wrong with downtown and seeing different options and cultures blend. It is the heartbeat of any city. There, I would probably take them to Coffee Underground for coffee and poetry.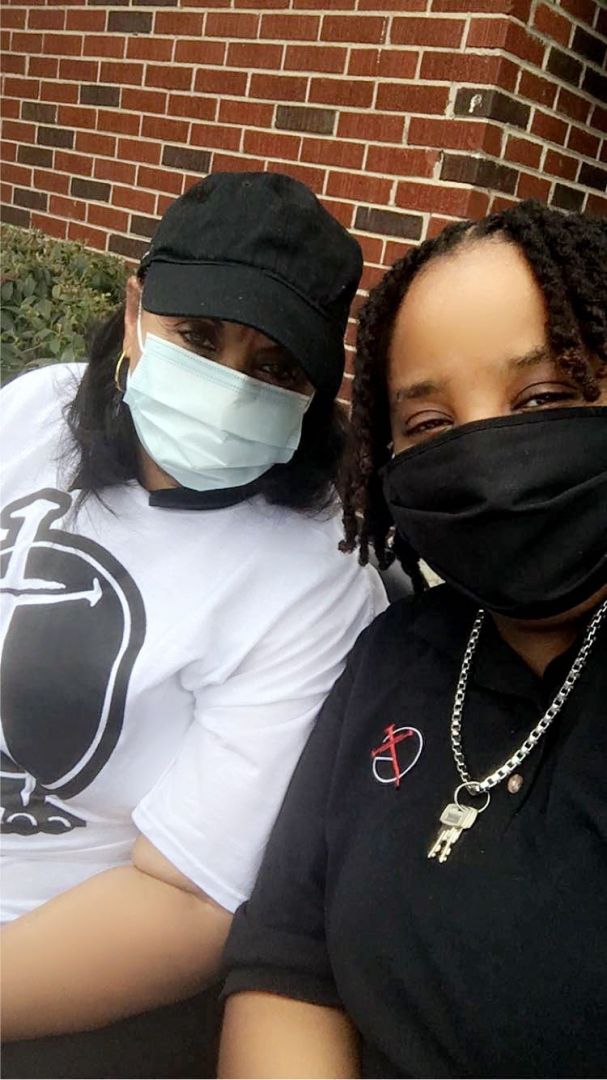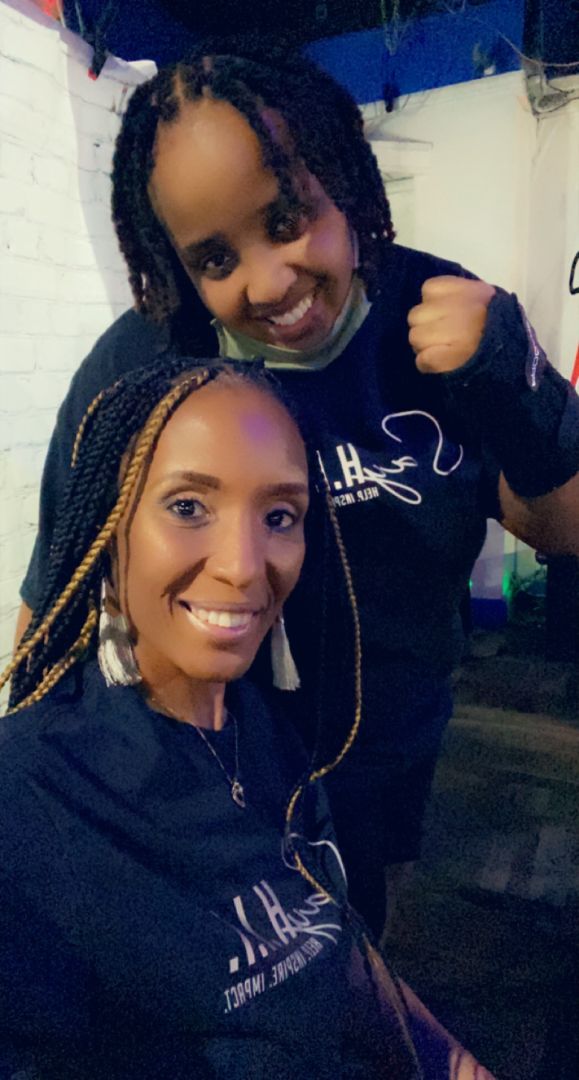 Who else deserves some credit and recognition?
If I had to "Shoutout" anyone, it would be my "Whys!" They are the reason I am where I am. My "Whys" support me with love, motivation, support and encourages me to remember my why. Definitely have to shoutout God. Without Him, nothing is possible. When I feel like giving up and throwing in the towel, He reminds me to trust Him.
My second "Why" is my mother, Deborah and my right and left hand, Kimi. These two keep me focused and push me to my limits. They truly believe in me to their core. Their love and support is priceless!
I would also like to shoutout my bestie, my business bestie, my day one, my family, friends, mentors and anyone who has ever supported me and Godly Example. No matter how big or how small, you are appreciated. You all collectively, are the reason Godly Example exists. I don't take for granted what it cost you to support. THANK YOU!
Website: www.GodlyExample.com
Instagram: www.instagram.com/GodlyExample
Linkedin: www.linkedin.com/in/GodlyExample
Twitter: www.twitter.com/GodlyExample
Facebook: www.facebook.com/GodlyExample
Youtube: https://www.youtube.com/channel/UCtGoRlnH9rsETCE2nuCp_qg
Other: Pinterest: www.pinterest.com/GodlyExample